Glow with the flow with this lush bronze shimmer body oil. Loved by thousands, our shimmer body oils give you the perfect sun kissed summer glow we chase all year long. Faking that getaway glow has never been easier! Perfect for extending tans and helping them to fade out gracefully. Deeply scented with rustic amber and lavender for the ultimate day-to-night fragrance.
Feed your skin the good stuff with your new favourite luxury moisturiser. While traditional body lotions, moisturisers and creams will keep your skin hydrated, our scented body oils provide that extra hit of moisture that your skin craves. Nothing short of perfection, Glow Up Body Oil immerses itself into your skin and leaves you incredibly glow-y and hydrated, allowing you to achieve your dreamiest skin yet!
Our Australian made body oils are formulated and poured in house by us, with cold pressed Apricot Kernel Oil, Avocado Oil, Macadamia Oil and Vitamin E. Formulated specifically for quick absorption, our body oils take moisturising from a chore to a full-blown experience. 
SCENT: Rustic Amber + Lavender
Shake well prior to applying directly to damp or dry skin, and massage as you would a traditional cream moisturiser. As we only use the finest mica available, settling will occur. If you suffer from dry/dehydrated skin, eczema, psoriasis or similar, you have no doubt already been recommended oiled baths. And if you haven't ever experienced an oiled bath, this is your sign GF! Applying a few full droppers of body oil to your bath will turn it into a dewy AF spa experience. Want more SKINNED Body Oil hacks? Click here!
⦁ All skin types: All of our body oils are jam packed with super nourishing ingredients for all skin types- including sensitive skin.
⦁ Pregnant Bellies: Ditch the itch with our moisturising body oils! Skinned products are safe for pregnant and nursing women to use. They don't contain nasty ingredients that could harm you or your little one. Our powerhouse oil formulas help to promote collagen production and leaves skin nourished and smooth as it stretches during pregnancy. This helps to reduce the appearance of stretchmarks and soothe itchy and inflamed skin. If you are unsure, please discuss this with your GP.
⦁ Stretch Marks/Tiger Stripes: The more moisturised and hydrated your skin is, the less chance there is of stretch marks appearing. Our nourishing body oils are a rich source of essential fatty acids and vitamins which can help improve skin elasticity.
⦁ Scars: Our moisturising body oils are formulated with cold pressed oils that are anti-inflammatory and contain antioxidant properties. These cold pressed oils play an integral part in healing wounds and increase collagen production.
⦁ Eczema and Dermatitis: Eczema and dermatitis reduce the skin's ability to remain hydrated. Applying our nourishing body oils helps to reduce discomfort and soothe symptoms that are associated with eczema.
⦁ Psoriasis: If you are looking for a remedy for your psoriasis, our moisturising oils get a lot of buzz! Cold press base oils used in our formulations help to retain moisture, reduce redness and soothe itching often associated with psoriasis.
As with ANY cosmetic product, we always recommend doing a patch test prior to use to ensure your skin compatibility. 
INGREDIENTS

⦁ Prunus Armeniaca Kernel Oil | Apricot Kernel Oil: This oil is mild enough that you can use it daily. Rich in both vitamins A & E, it is non-irritant and soothing. Suited to all skin types including sensitive skin. Dry AF skin? Apricot oil. Feeling like you've got more wrinkles than a shar pei? Apricot oil. Bad credit? Apricot oil. BF acting up? Apricot oil. It's that good.
⦁ Persea Gratissima Oil | Avocado Oil: Rich in antioxidants and anti-inflammatory agents, avocado oil helps skin to stay smooth, strong, and improves elasticity and skin tone.
⦁ Macadamia Ternifolia Seed Oil | Macadamia Oil: Macadamias are not only delicious to eat, but our skin happily soaks up the beneficial properties of this oil! Naturally hypoallergenic, macadamia oil is rich in naturally occurring vitamin E and is fantastic for dry and mature skins.
⦁ Tocopherol | Vitamin E: Full of antioxidants, this oil is busy fighting off the free radicals. That's fancy talk for 'it's great for anti-ageing'.
⦁ Fragrance: Deeply scented with rustic amber and lavender.
⦁ Mica: The biggest benefit of mica is its ability to create a natural shimmery finish. Because it is naturally produced it is a particularly well-loved ingredient and is safe to use on almost all skin types. We source our mica from a reputable Australian company AND it is NOT tested on animals. Ensure that you shake well prior to use. As we only use the finest mica available, settling will occur.
BUYING FOR SOMEONE SPECIAL?
Frequently bought together
Customer Reviews
Write a Review
Ask a Question
05/12/2022
I recommend this product
Shake it..shake it like a bottle of glitter oil
I love this scent, just remember to shake it before use to get that glitter shine while smelling so divine.. 100% recommend buying this product
Lisa P.

Australia
04/22/2022
Best body oil
The best to use during summer gives you that extra glow and shine
Maria J.

Australia
03/15/2022
I recommend this product
LOVE!
This body oil is some of the best, most moisturising stuff I have ever put on my body. The glow in this is a gorgeous subtle shine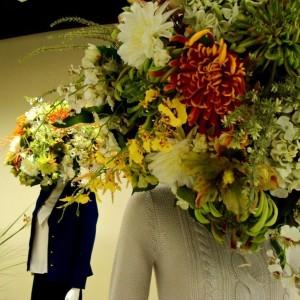 KM
Kate M.

Australia
01/20/2022
I recommend this product
Glow up body oil
This body oil is devine! The smell is amazing and I get so many compliments. I love it!
Sara

Australia
01/05/2022
Gorgeous shimmer
Glow up is my go to for a night out, the sun kissed shimmer it leaves on your skin is so gorgeous and the scent is so seductive!
Darion C.

Canada